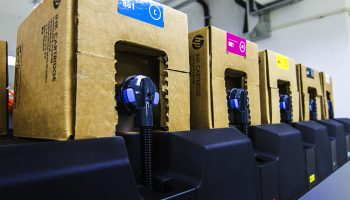 World Class Ink-Jet Printing Technology
Greene AD Limited uses the newest HP Latex 3000 inkjet printer. Hewlett-Packard printer and ink meets the strict international standards, with the US and European certifications and also fulfill many international environmental and fire (FR) requirements. The above certificates for the products are prove to ensure it is suitable to be use in hospitals, childcare centers, and other venues has special requirements.
High Resolution Printing
Typical Inkjet printings are using the CMYK system. The color range from typical CMYK are not as rich and vivid compare to the latest 8 color system. The new system use special ink supplements in orange, light red, light blue, light black. The above ink supplements helps to produce the color printout with more layering in color, suit for the customers who pursue high delicate print results.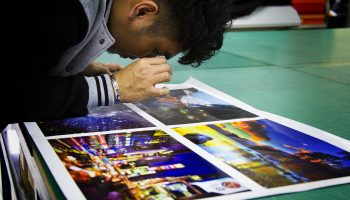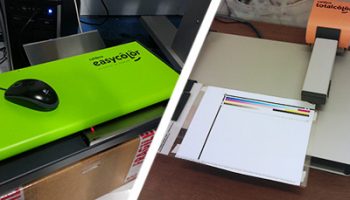 Color Quasi
Colors on advertising have an important role; a good color match piece always attracts the attention of customers, and enhances advertising effectiveness.

We understand that advertisement pursuit of color; therefore, we regularly maintain the color output with professional equipment to ensure the quality. It is our professional to provide Color quasi services. In additions, we provide free color proofing on all of our orders, to ensure stunning visual experience in your advertisement.

Hong Kong Factory and Material Library
Greenbase AD Limited have material library to stock variety brand and types of materials. In addition, we purchased a variety of high-quality advertising materials from oversea, including Mactac , Avery , 3M , Oracal, Orajet and Ritrama etc.
Our workshops are open to clients, our specialties will help you to select material towards your need, and detail work progress. Clients are welcome to oversee the work progress and check on the products.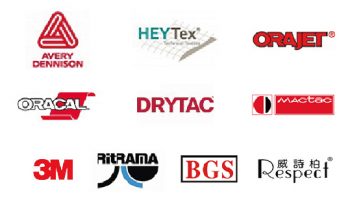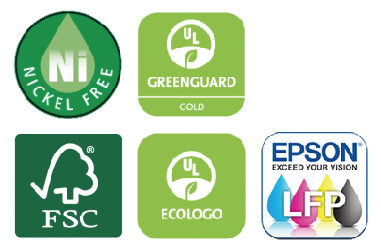 Professional grade Inkjet Printers
To fulfill customer's requirements, we keep our professional inkjet printers and equipment up-to-date. Buy in new large format printers, and we purchase the new ink formulation does not contain harmful substances. Such as the ink made from corn oil, which is natural material that complies with international environmental certification requirements.
We promise not to adopt poor quality ink; all products are using original ink to print, to ensure the best quality.
Nickel Free (無鎳認證)

EPSON LFP (無鎳環保墨水認證)

Greenguard Gold (符合室內空氣品質的國際環保認證)

ECOLOGO (UL環保認證)

FSC (國際原料認證)